Diablo Valley Literacy Council
4000 Clayton Road
Concord, CA. 94521
(510) 685-3881

e-mail DVLC@juno.com

Mission Statement
To teach English as a second language (ESL) to non English speaking adults.
---
---
Become a Volunteer!!
Please consider becoming a Volunteer! The Diablo Valley Literacy
Council is a small organization and each volunteer is vitally
important to the success of our mission. If you can read, write and
speak English you can become a volunteer. We provide training
sessions and support groups to assist you in this important work.
To obtain additional information please contact us at
(510) 685-3881 or by e-mail at DVLC@juno.com
---
Upcoming Events:
"Learn to be a Tutor". Help the non-English speaking 
 members of your community to learn English, using the 
proven Laubach method.

If you can read and write English, like people, and 
have patience and time, you can become an "English  
as a Second Language" tutor.

  All we ask is that you volunteer 2 or 3 hours a week  
on a regular basis for at least six months.

Please call Betty Chambers at (510)686-4589, 
if you have any questions or want more information.
_________________________________________________
HOLIDAY LUNCHEON

   The DVLC Holiday Luncheon will be 
 On Thursday December 11th from 11am to 2pm 
Please watch for the Flyer in your Mailbox.



---
Tutor Training Workshop
DVLC is planning a Tutor Training Workshop
in the Spring of 1998(Feb. 21, 28 and March 7th).
Watch this space for additional details
Last Updated 11/19/97. :-)
"Tutoring a Parent, Enriches the Whole Family"
November 1997 - Tutor Training Workshop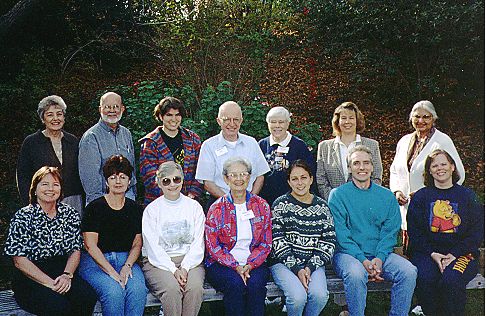 ---
Any Comments please e-mail us
Diablo Valley Literacy Council
Last Updated 12/01/97.